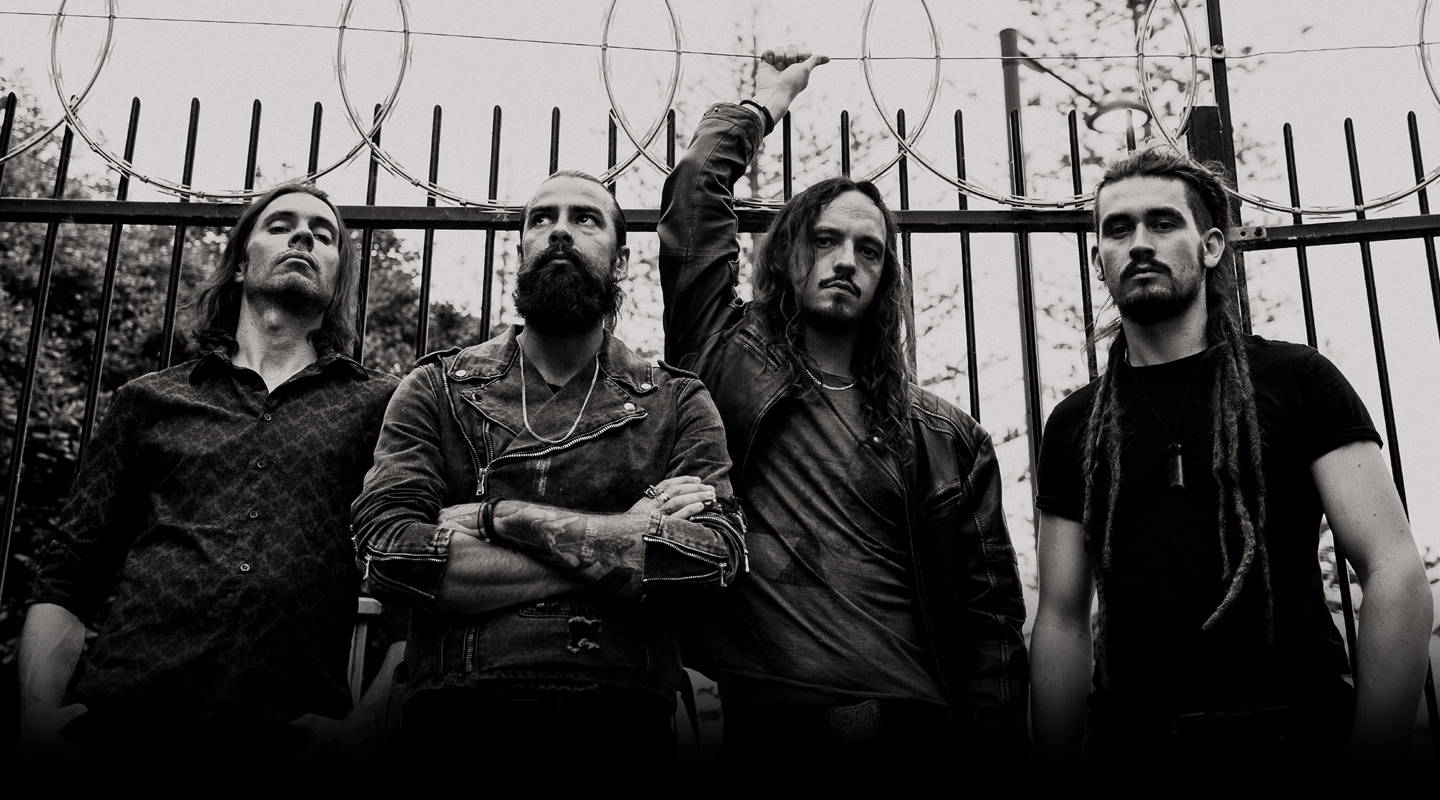 New Zealand band Black Smoke Trigger is unstoppable. They're a band on a mission, constantly challenging themselves to create a unique brand of modern hard rock that's instantly recognizable. "We're not satisfied playing the same kind of songs as everyone else," band founder Wallace states emphatically. "We've progressed hugely in our first couple years as a band. Next record, we're honing in on our distinctive sound and showing people who we are and what we're made of."
Reviews praise the band's "engine-revving, ballsy hard rock," frontman Josh "Baldrick" Rasmussen's "impressive and unwavering high range" as well as the "big, bold rock riffs on every track."
The combination of passion, talent and an unwavering work ethic caught the ear of Spectacle Entertainment Group's legendary rock manager Andy Gould (Pantera, Rob Zombie, Linkin Park). "It was everything I love about rock music," said Gould. "The visuals and song were great. Digging deeper, I realised this band had crazy talent, and it was something I had to be involved with." In 2021, BST signed with the L.A.-based manager.
The stellar songs and success of Black Smoke Trigger's debut EP, Set It Off launched the band. With millions of views on Facebook / YouTube / Spotify for Set It Off's two singles --"Caught In The Undertow" and "You Can Have it All" – the stage is set for the next big step. Legendary producer Michael Wagner (Metallica, Ozzy Osbourne, Mötley Crüe), who produced Set It Off, says, "I loved their music from the minute we met. The songs are kick-ass and we had a hard time picking which ones should go on the record." Black Smoke Trigger were also honored with a special guest for Set It Off: Motley Crue guitarist Mick Mars adds his playing to the EP's edgy third song, "The Way I'm Wired."
With the mesmerizing guitar riff and timeless chorus of "Caught in the Undertow," it's clear that Black Smoke Trigger offers an original sound that's inspired by heavy classic rock melded with production and sensibilities.. With seven diverse but cohesive tunes, Set It Off jumped onto the Billboard charts with #12 Hard Rock Album Sales and #13 Heatseekers Albums.
Since "Set It Off", Black Smoke Trigger has collaborated with Disturbed's David Draiman, Marti Frederickson (Aerosmith, Ozzy Osbourne), Blair Daly and Zac Maloy (Shinedown, Lynyrd Skynyrd, Keith Urban) and Keith Wallen, of Breaking Benjamin, returning once again to Nashville in 2022 to record their debut album in producer Nick Raskulinecz's Rock Falcon studio
The young band with old souls is fronted by Rasmussen's passionate, spot-on vocals, with a tone, range and power that's influenced by icons including Chris Cornell and Maynard James Keenan. The propulsive rhythm section of bassist Dan Fulton and drummer Josh Te Maro drive BST, with Charlie Wallace's tasteful solos, lines and riffs broadening the band's scope even further. Songs coalesce thanks to a one-for-all brotherhood—each member shares in the Black Smoke Trigger songwriting, and they're all multi-instrumentalists as well.
In their short time together as Black Smoke Trigger, the band has played New Zealand-wide tours, in venues of up to 1,200 capacity with such national favorites as Devilskin. Earning new fans at every gig, life on the road also cemented friendships and their incendiary live show. But BST are not content to rest on their laurels. Black Smoke Trigger's goals are simple, but ambitious, as they state confidently: "We want to be the biggest hard rock band out there and play for as many people as possible. We're really ready to make a statement, progressing and experimenting to create our own sound with our debut album."