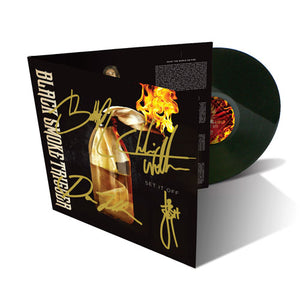 Black Smoke Trigger - Set It Off EP (12" LP) - SIGNED

Track Listing:

1. Caught In The Undertow
2. You Can Have It All
3. The Way I'm Wired (Featuring Mick Mars)
4. Only Human
5. Paint The World On Fire
6. High Or Low
7. Blindfolds & Rattlesnakes
8. Army Of One (VINYL EXCLUSIVE BONUS TRACK)

Produced, recorded, mixed & mastered by Michael Wagener at WireWorld Studio, Nashville

12" Deluxe Gatefold LP, Matte Finish.

Signed in Gold, by all members of Black Smoke Trigger.